London Bombs
Topic: Terrorism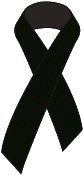 Thursday, 7th July 2005. Four
blasts in London
, at least 38 dead, over 300 casualties, some critical and doubtless, the death toll will rise. Countless people traumatised. My thoughts and prayers go out to all the people affected by this atrocity; particularly those who have lost loved ones. This was a cowardly, inhuman act of barbarism apparently perpetrated by terrorists calling themselves the
Secret Organisation Group of al Qaida of Jihad Organisation in Europe
.
Also on Thursday, al Qaida terrorists in Iraq have executed the
Egyptian Envoy, Ihab al-Sherif
. That incarnation of evil, Abu Musab al-Zarqawi, is responsible. Al Qaida have issued a statement in which they say they are standing up to all traitors and crusaders and that Iraq is not safe for infidels because "
God has empowered the mujahideen
". Are they talking of the ONE God, who is also our Christian God? Or have they got him mixed up with his impostor, Beelzebub/Satan/the Devil? After all, the Egyptian Envoy was an Arab, too.
My reply to all the terrorists is this. Our one, true God has empowered US against evil. We will not be cowered. We will not be divided.
John 8:44 "You are of your father the devil, and the desires of your father you will do. He was a murderer from the beginning, and he stood not in the truth, because truth is not in him. When he speaketh a lie, he speaketh of his own: for he is a liar, and the father thereof."
---