Brussels Flag

Flanders Flag

A TRIBUTE TO A

Belgian War Heroine
Marthe E. Janssen-Leyder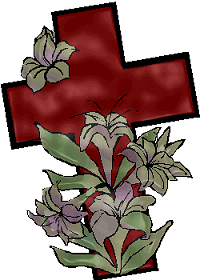 When Belgium was occupied by the Germans in 1940, Marthe Janssen-Leyder joined the local Underground Resistance (the Secret Army). She was intelligent, resourceful and courageous, often ignoring the danger to herself and her family, and was instrumental in helping a large number of allied soldiers and airmen escape and return home to their families. This is her story.
Marthe Marie Elisabeth Leyder was born on the 9th May 1900 at Arlon in the South East of Belgium (not far from the Luxembourg Border). Photograph taken circa December 1911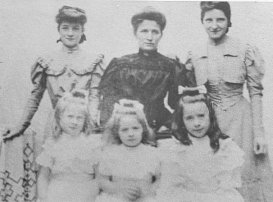 She was the middle child of three daughters born to François Leyder and his second wife, Eliza Trausch. Seated from left to right in the photograph are Marthe, Jeanne (born in 1902) and Emilienne (born in 1898). Eliza also had two older daughters from her first marriage, Mariette and Marcelle, seen standing on either side of their mother. Sadly, their father had been killed in a train accident when they were very young and he was only 25 years old. The family suffered further trauma when François Leyder died in 1904.
When the Germans invaded Belgium in 1940, Marthe was living in the village of Eisden*, with her husband Renier (René) Janssen and her daughter, Yvonne, (adopted by René). Unable to tell her husband what she was doing at the time, she joined the local Resistance Group operating in the area and risked her life on numerous occasions carrying secret messages and guiding allied soldiers and airmen on the first stages of their long journey home. Eisden is not far from the Dutch border with only a narrow piece of Holland separating Belgium from Germany - right under the flight path of allied aeroplanes on their way to Germany to bomb Nazi targets.
Marthe with her half-brother Paul Leyder,
her daughter Yvonne and son-in-law Hubert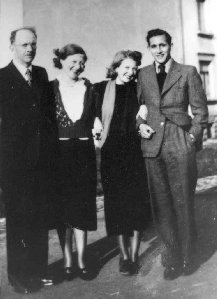 From Left: Paul, Marthe, Yvonne, Hubert
In July 1942, Marthe's daughter, Yvonne married Hubert and they went to live in Antwerp. Marthe's new son-in-law, Hubert Van Hecke*, was an Officer in the Belgian Army before it was disbanded by the Germans. He was a lawyer by profession (later a Judge) and his father worked for the Belgian Secret Service. Hubert was already working for the Secret Army in the Antwerp area delivering the underground newspaper, "Le Soir", hidden amongst his portfolio of legal papers. It was not long before Yvonne was also involved: they kept a radio transmitter under the stairs and hid two Russian soldiers in their home for nearly a year until the liberation of Belgium in 1944.
Airmen shot down over occupied Belgium and captured by the Gestapo were sent to one of the infamous POW Stalag Luft Camps in Germany but, some lucky ones evaded capture - the underground resistance found them first and spirited them away or daring and audacious "rescues" were carried out. [See Marthe's True Stories: How I Met F/S Billie Boxton. See also the story of Douglas Jennings, the airman whose photo appeared in the Belgian Newspaper].
There was a Prisoner of War camp just outside the village and very near to the Eisden coal mines*. This camp, official designation "Stalag IV H - 1304", was known locally as the "Russian Camp" due to the large number of Russian internees. Many of these poor men were forced to work in the mines but, occasionally, prisoners would escape their German Guards, sometimes with assistance from the Underground Resistance Movement. Initially escapees would take refuge in the woods and some of these men chose to stay in the area and work with the Secret Army or the Partisans - one must remember that many Resistance Fighters were farmers by trade and not proficient in the art of guerrilla warfare - so the help of trained soldiers with acts of sabotage against the Nazi invaders was invaluable. Other Russians evaders were escorted along one of the escape routes (Comète Line) and hidden in various 'safe houses' along the way. [See Marthe's True Stories: The Escape of Four Russian Officers].
There was the constant fear of betrayal. German sympathizers sometimes infiltrated the various underground groups and Marthe's group was no exception. It was only when the Gestapo laid a trap for the Resistance Fighters resulting in the death of many of them that the realization came that there was a traitor at work. Something had to be done. [See Marthe's True Stories: A Traitor Amongst Us].
CONTINUES ...
| | | |
| --- | --- | --- |
| Back to Belgian History Page | | Forward to Tribute Page Two |
Copyright © 2001-2005 Tessa Steer (Leyder) / Van Hecke Family - All Rights Reserved Worldwide