An Article
Published in the
Croydon Times
of November 23rd, 1946
"Last Tribute to Belgian War Heroine"
This article was published following the sudden death of Marthe Janssen-Leyder in Croydon. Marthe Janssen-Leyder, a member of the Belgian Secret Army during World War II and part of the official escape route, was instrumental in helping many Croydon men evade capture by the Gestapo. She had been planning a reunion with her Croydon "boys" but, died just before this could take place. Two months after the funeral in Croydon, a special ceremony was held in Belgium to unveil a commemorative plaque set in the wall of her home in the village of Eisden, Maasmechelen.
---
If you came here from Tribute Page Two to view this readable version of the newspaper article, then click
HERE
to return to where you were.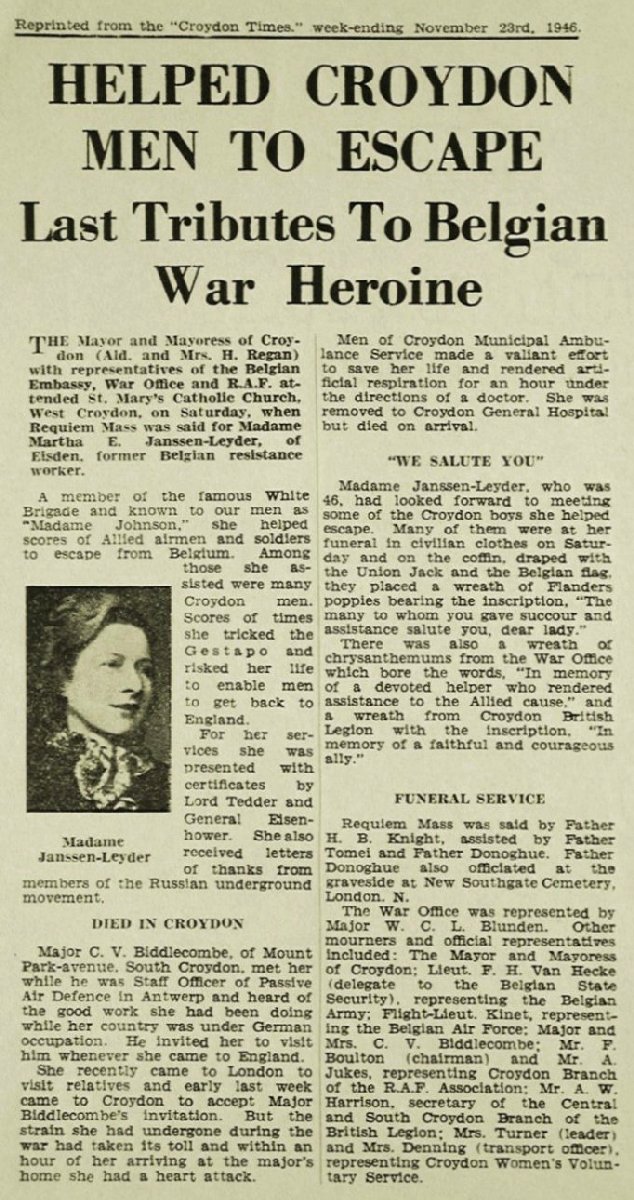 Please note that the newspaper incorrectly states that Marthe Janssen-Leyder died of a heart attack.
The actual cause of death was a: "cerebral haemorrahage due to essential hypertension" - (a stroke).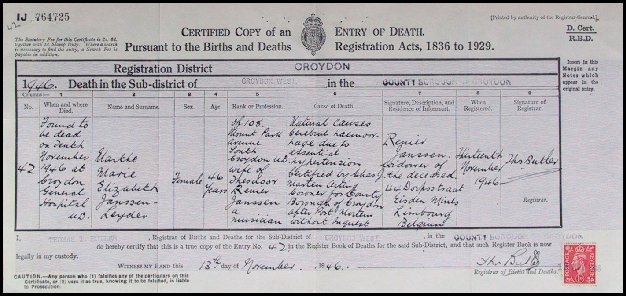 [Click on the above photocopy if you wish to view a larger version of the Death Certificate]
---

Map of Belgium showing Eisden
Belgian Newspaper Article of 31.10.50


Copyright © 2003-2005 Tessa Steer - All Rights Reserved Worldwide